Interviews with Tom Stafford, Tom Dillehay and Jill Patton
June, 2022
Olive and the crew enjoyed a few days in New Mexico for three interviews.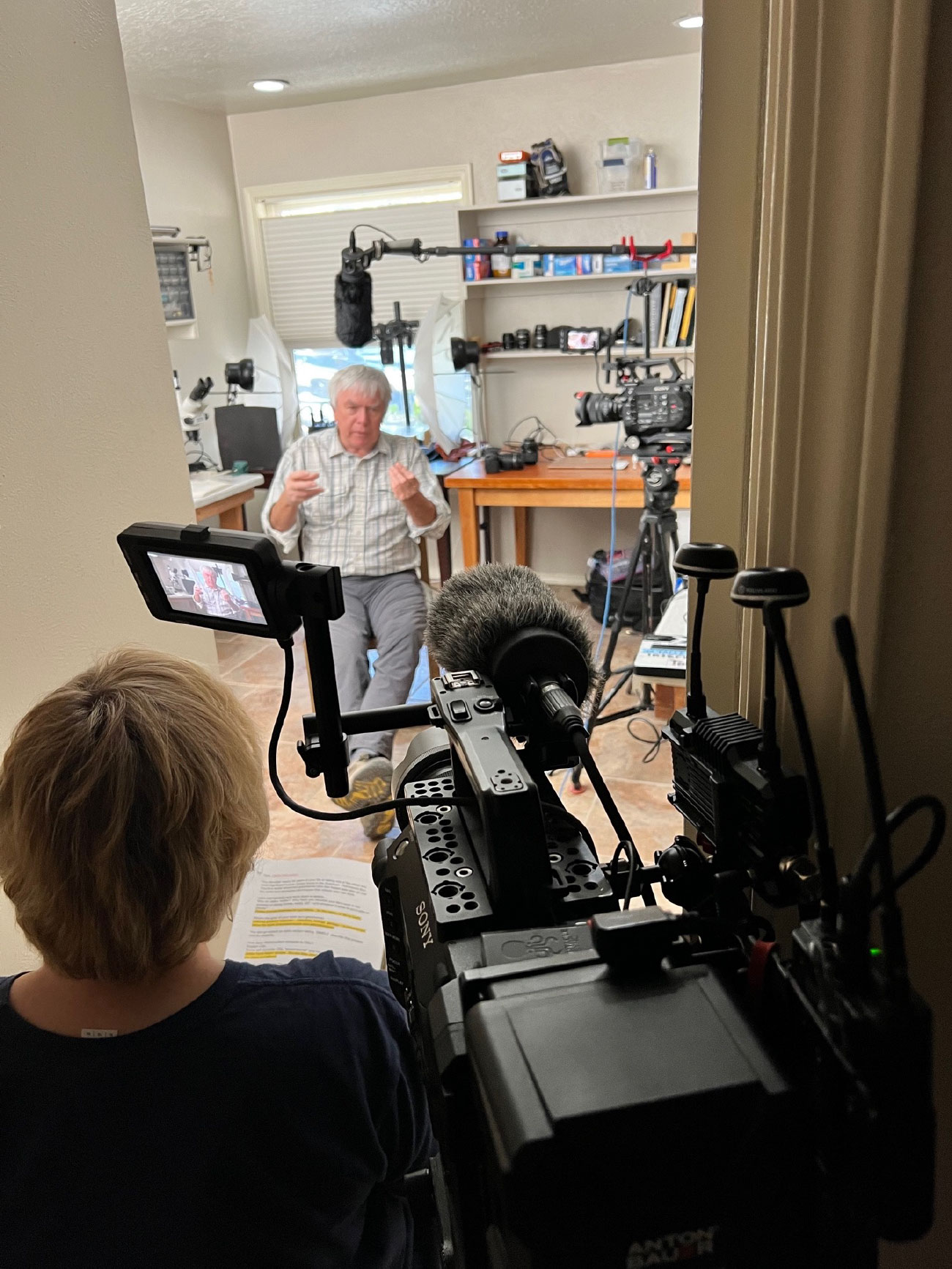 Thanks to Dr. Michael Brown and the good folks at the School for Advanced Research at Santa Fe for allowing us to tape on their beautiful campus. Dr. Dillehay is a senior fellow at SAR SF. It gave us chills to see the historic and vast pottery collection at the SAR's Indian Arts Research Center.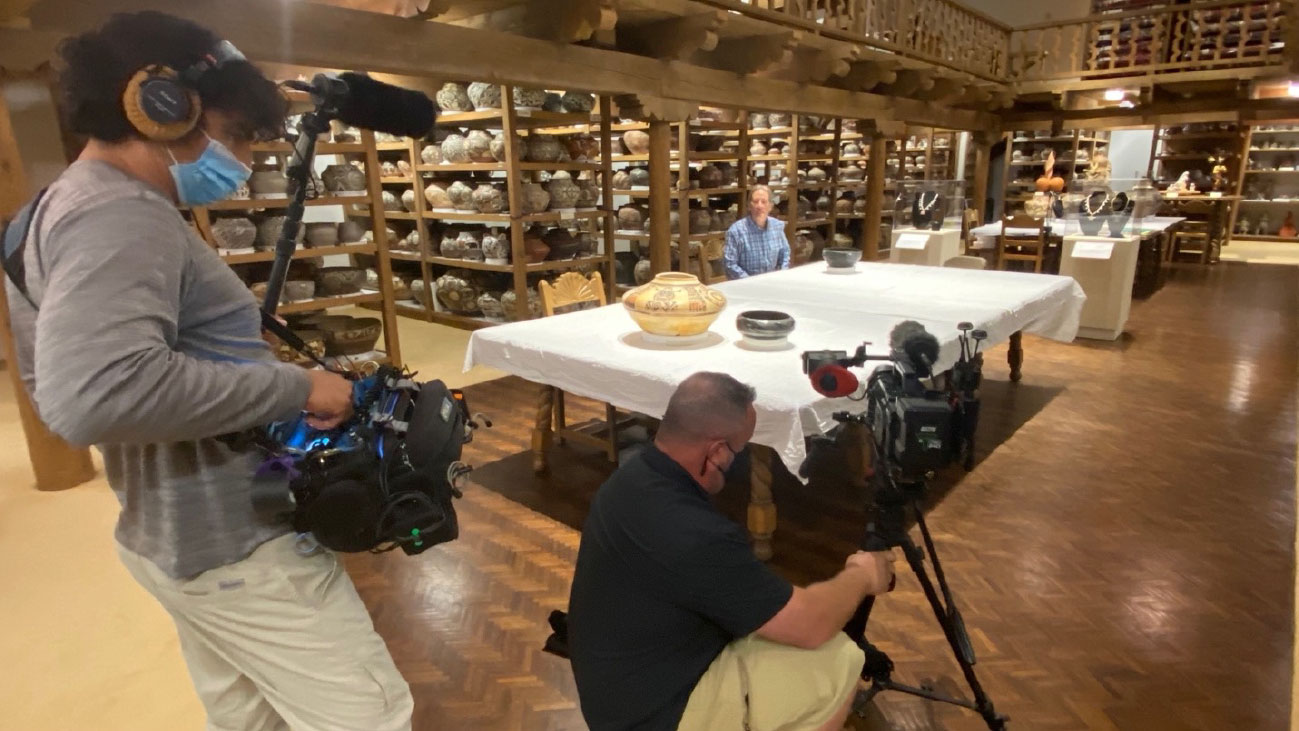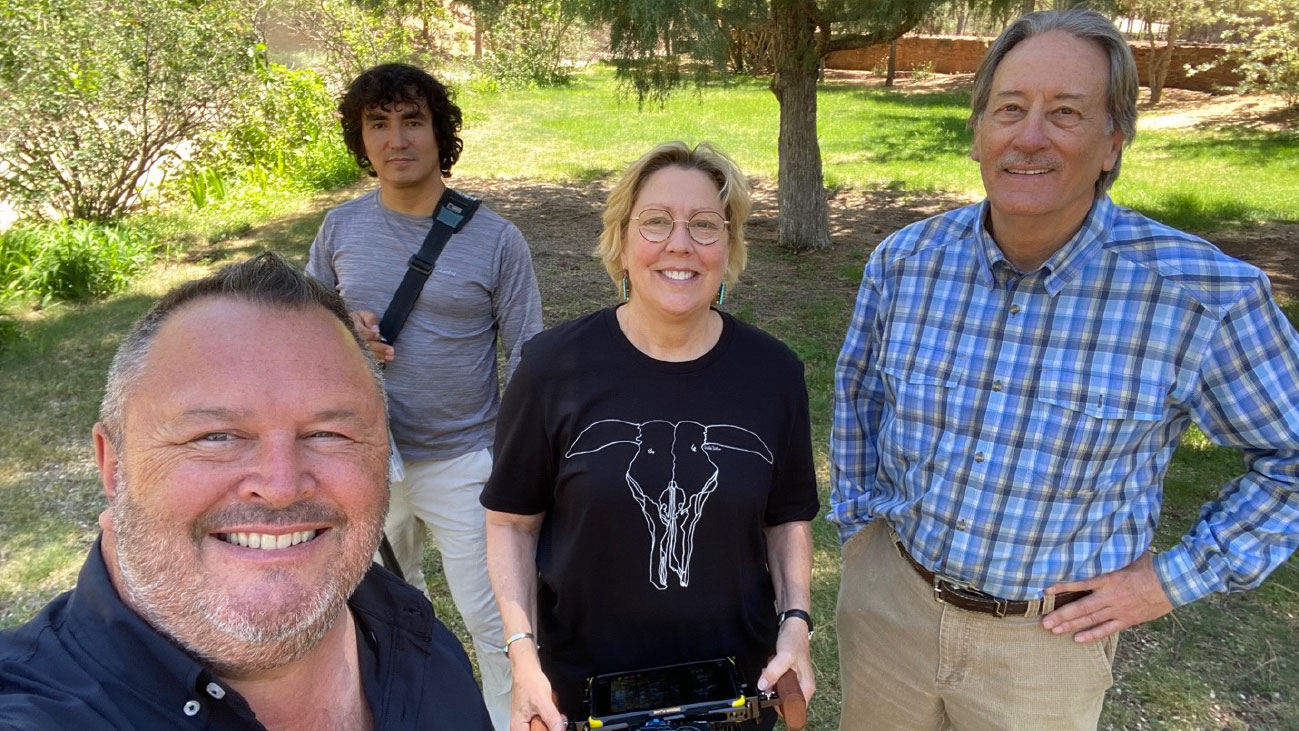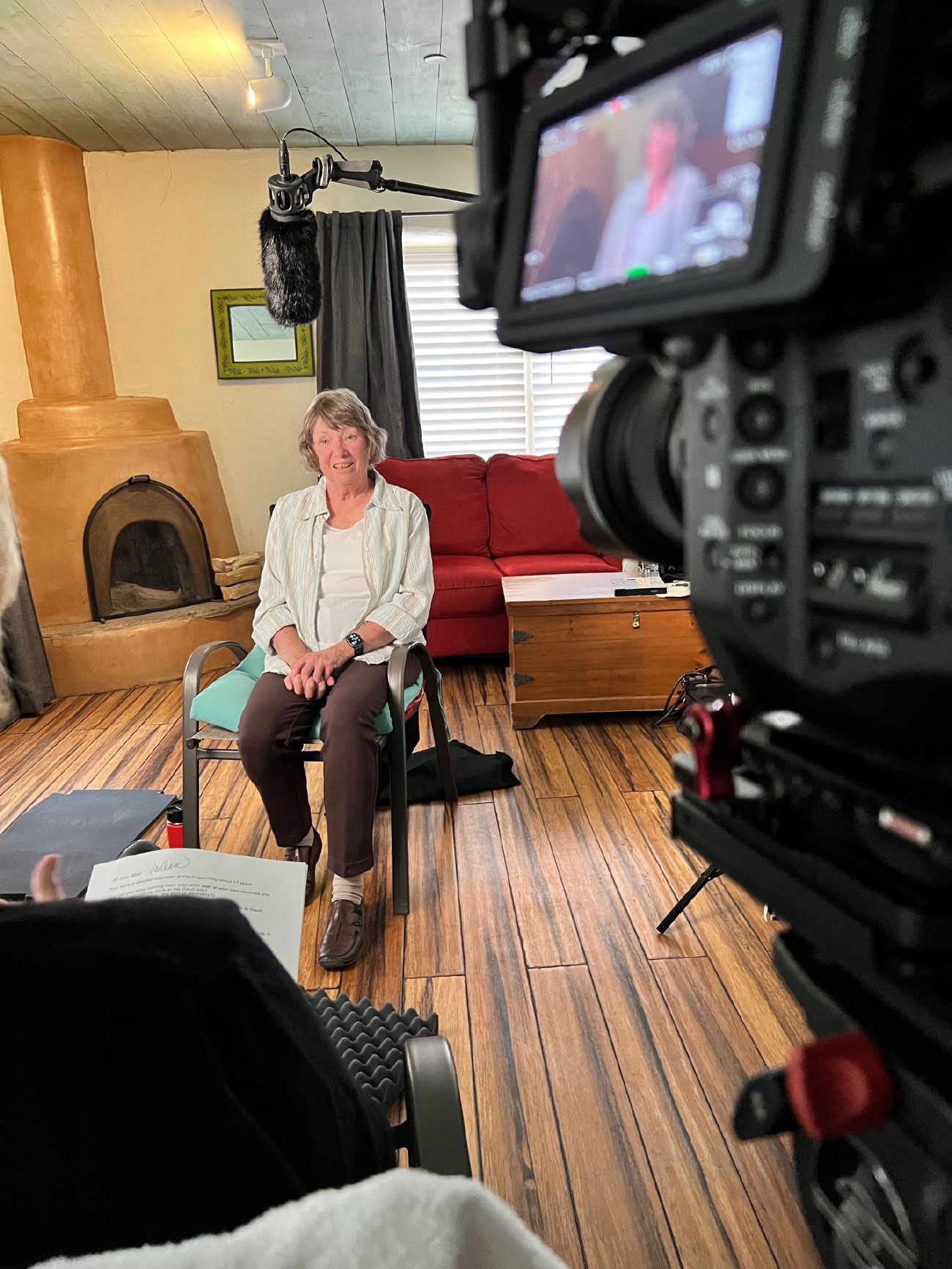 Thanks to manager Steve Maestas and owner Neil Rosenshein for allowing us to film Jill's interview on their lovely property, Las Palomas Hotel in Santa Fe.
Finally, no visit to Santa Fe is complete without a stop at the Georgia O'Keefe Museum for some creative inspiration.