American Archaeology Article About Dennis Stanford
June 14, 2021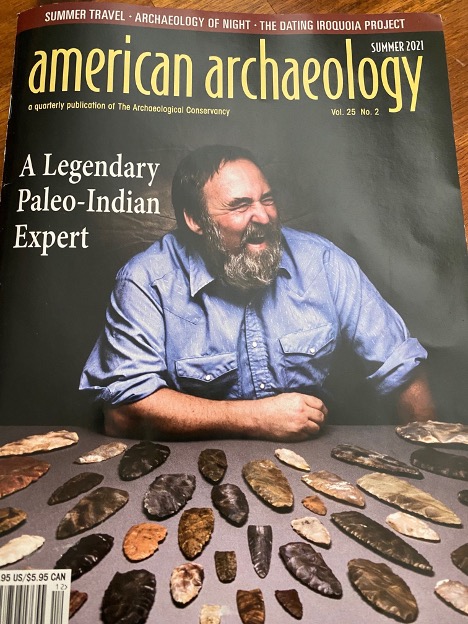 American Archaeology released its Summer 2021 edition, featuring a cover story on the late Dennis Stanford. As director of the Smithsonian Institution's Paleoindian Program, he was one of the world's most prominent scholars on the First Americans. The article quotes Dr. Michael Collins and Dr. Bruce Bradley, both of whom worked closely with Stanford throughout their careers.
In an interview with Olive before his death in 2019, Stanford described the small projectile points found in the Older-Than-Clovis deposits at Gault as "unlike anything we've seen before."
Stanford considered Gault an important site in "unraveling the story of the settling of the Americas."
The article also features photographs of Stanford by Kenneth Garrett, the Director of Still Photography for the Gault film.
The magazine can be purchased on newsstands or via a membership to The Archeological Conservancy, a non-profit that protects important cultural sites in perpetuity. The Conservancy has owned the Gault site since Mike Collins donated it in 2007.