Texas Archaeological Society Summer Field School
June 12, 2021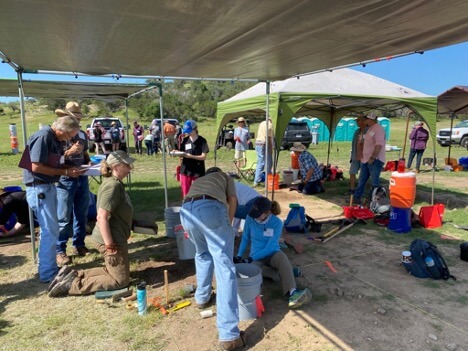 Members of the Texas Archaeological Society (TAS) welcomed Olive to the TAS summer Field School, held this year in Kerr County. This intriguing site along the banks of the Guadalupe River dates back to the Archaic Period (ca. 8,500-1200 B.P).
Members of the Hill Country Archaeological Association previously recovered artifacts ranging in age from 800 to 8,500 years old and evidence of earth ovens and rock hearths. This 41KR744-Kemosabe Site is located on private land owned by Marvin H. Gohlke Jr., an Archaeology Steward for the Texas Historical Commission and board member of the Gault School of Archaeological Research at the University of Texas (GSAR).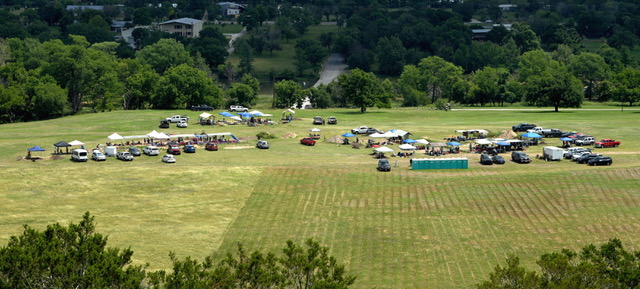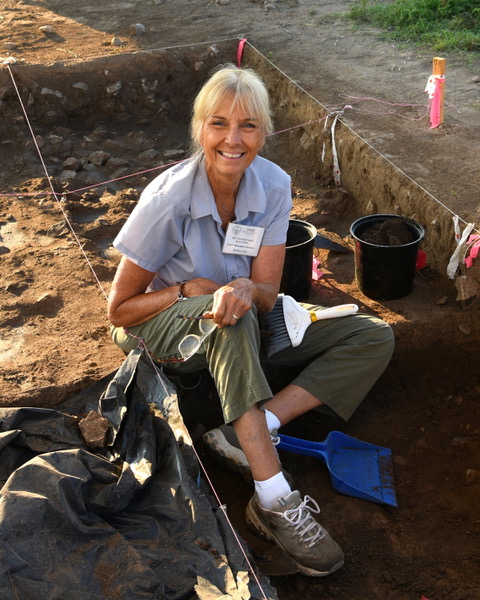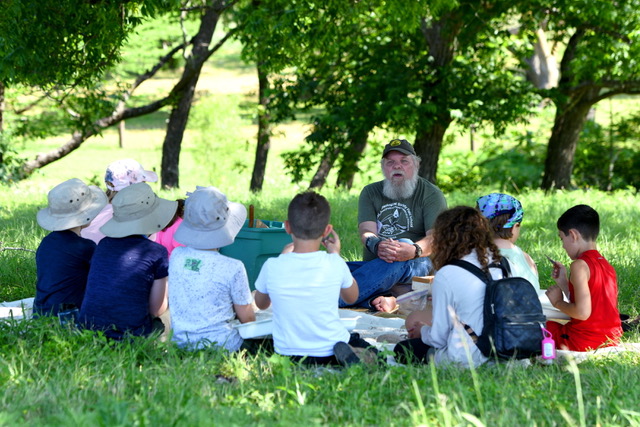 The principal investigator for this year's TAS field school, Erik Oksanen, was a 1999 Gault volunteer. He's now a staff archaeologist with TxDOT. Erik hopes to compare the findings at the Kemosabe site with the nearby Gatlin site he excavated and analyzed between 2003-2008.
Mike Collins holds a special fondness for TAS. His father bought him a lifetime membership to TAS when he was a teenager in Midland. Through decades of mentorship, Mike has influenced the profession and the lives and careers of many professional and avocational archaeologists in Texas.
He hosted a TAS field school at Gault in 2001. Olive added new research for the film after gathering memories about Gault from TAS members, including: Marni Francell, Steve Davis, Carol Macaulay-Jameson, Bryan Jameson, Tamra Walter, Barbara Chadwick, and Marybeth Tomka, who manages the amazing Collections at Texas Archaeological Research Laboratory (TARL) at the University of Texas. Marybeth is also involved in the curation of Gault artifacts at TARL.