We also interviewed Jill Patton, a longtime Gault volunteer and self-described "archaeological junkie" who has worked alongside Bruce at various locations.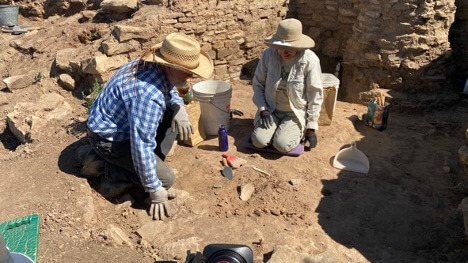 At Wallace Ruin, we taped her excavating an exquisite piece of Mesa Verde pottery. It's a fun moment you'll most likely see in the film.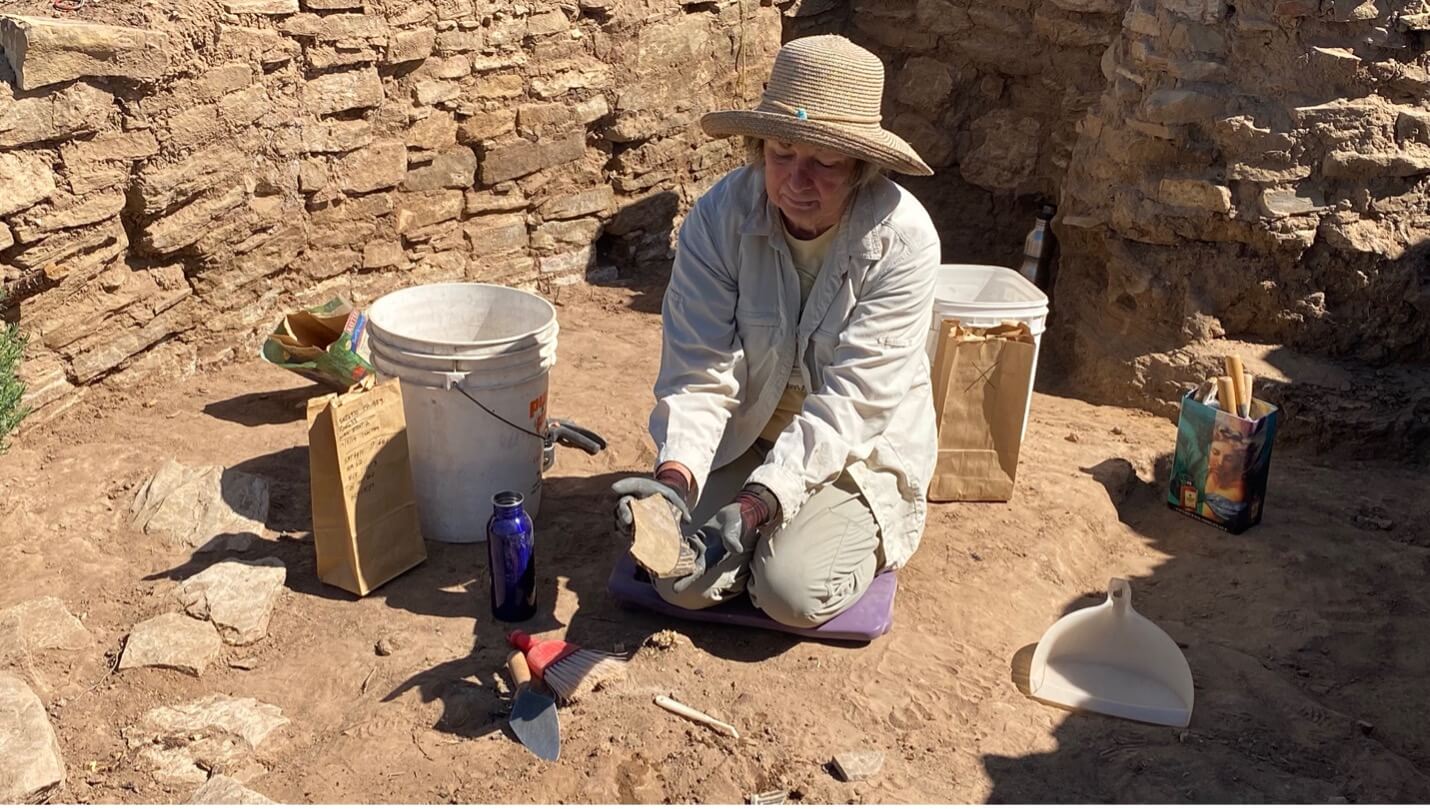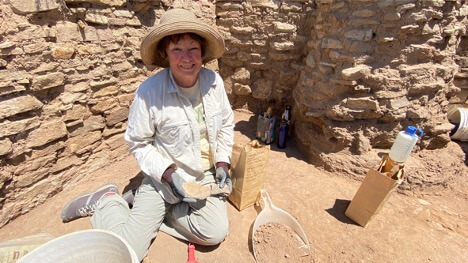 We also taped an interview with Steve Davis, who served as director of volunteers and communications in the earliest days at the Gault site. Steve is a longtime TAS member and avocational archaeologist and current publisher of the Journal of Texas Archaeology and History. We plan to tape with Dr. Howard in Austin in the future.
Visit Journal of Texas Archaeology and History website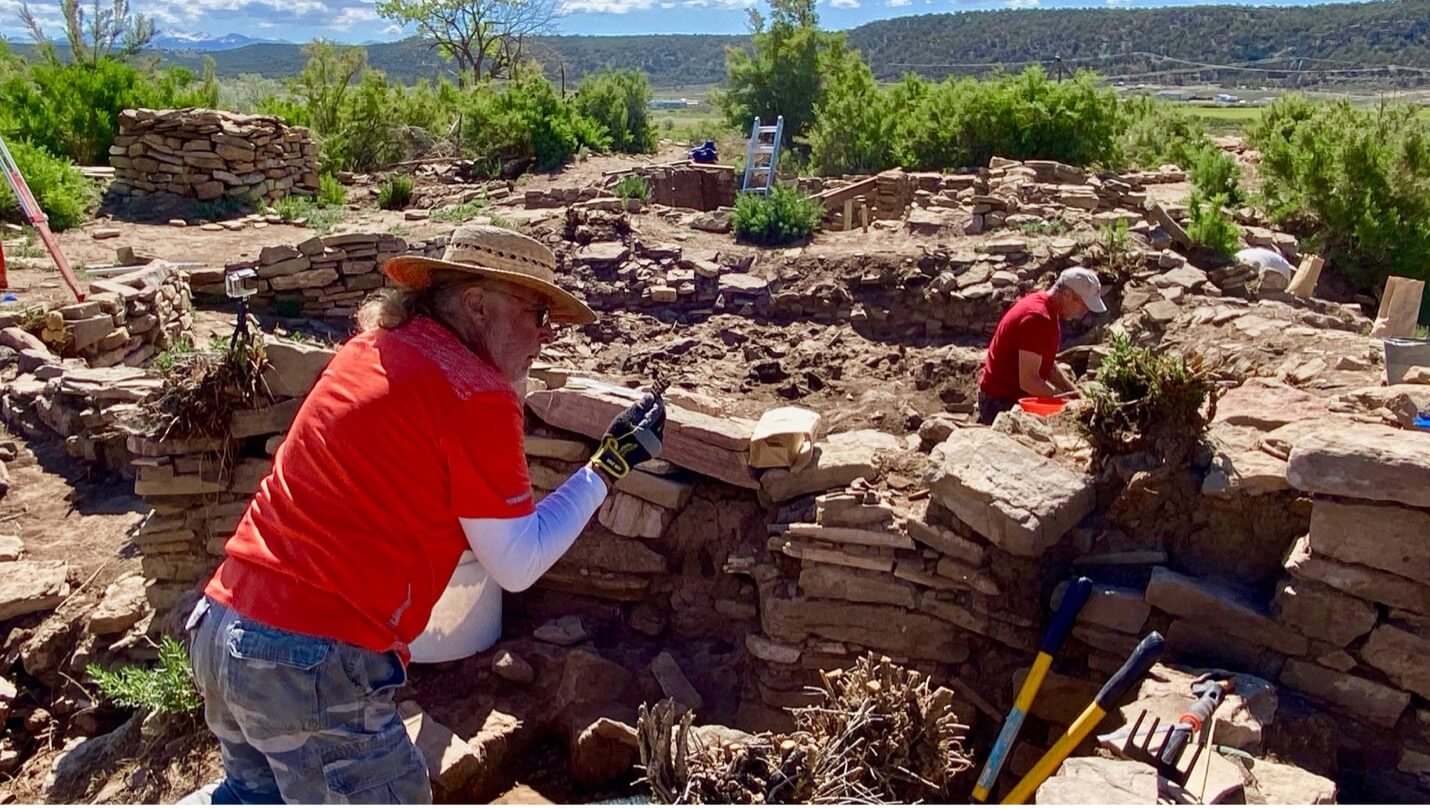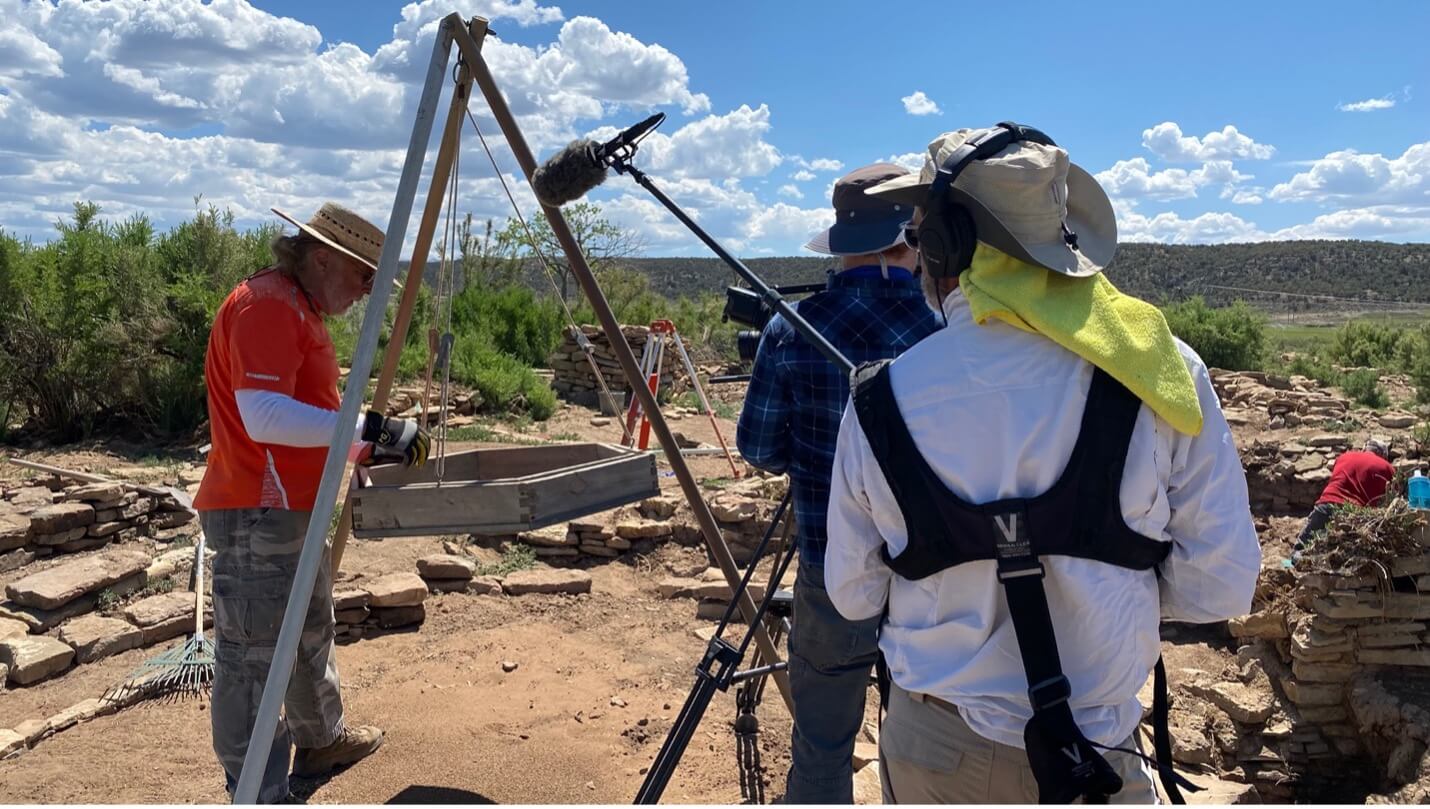 We got lucky when Dr. Dick Boisvert, the retired state archaeologist of New Hampshire, and his wife, Deb, came out West for vacation while we were there.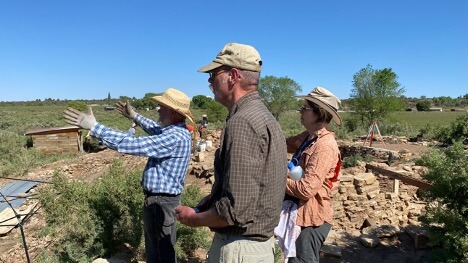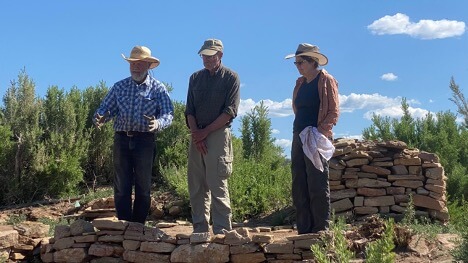 Dick sat down for what he thought would be a 30-minute interview. Olive finally yelled CUT 2.5 hours later!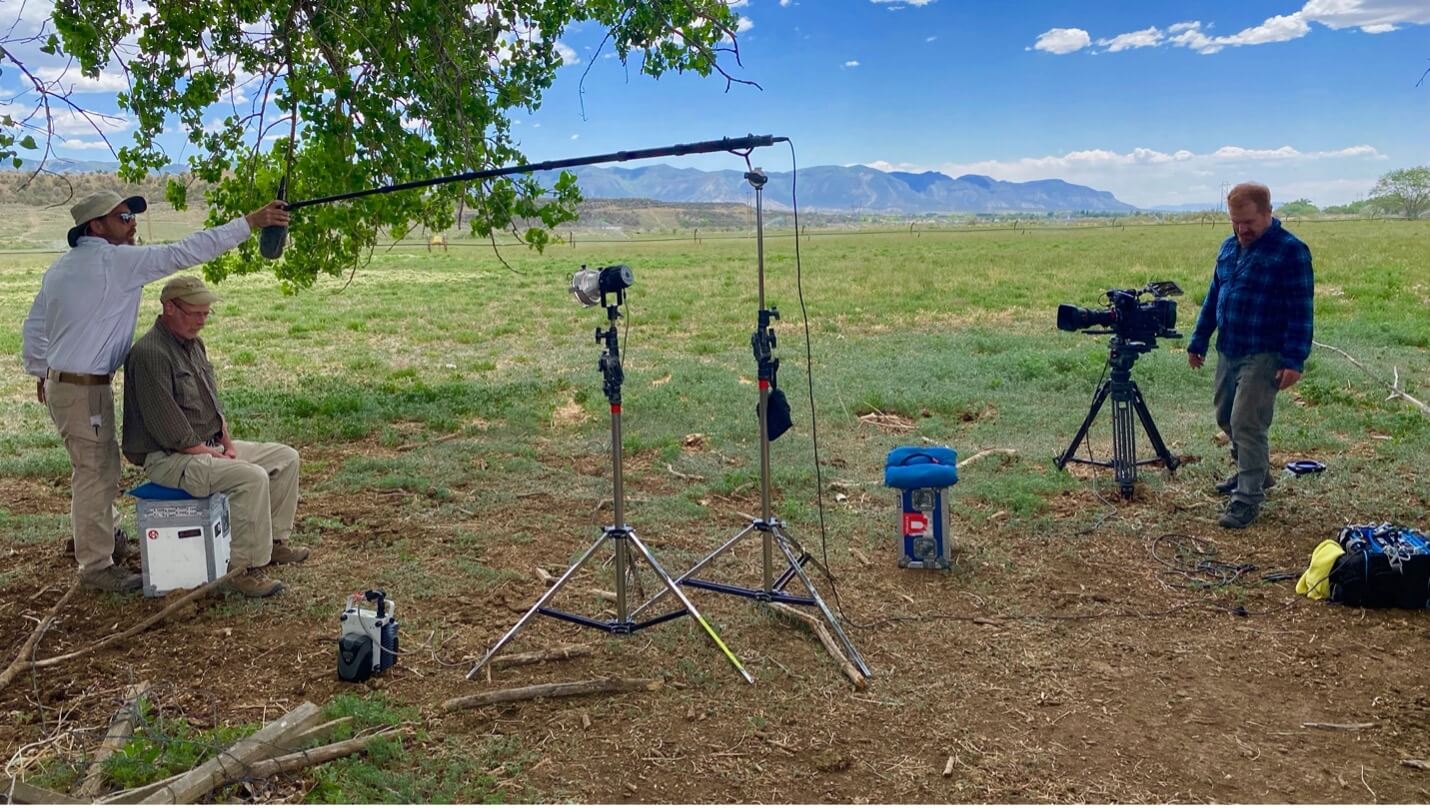 Dick's relationship with Mike Collins spans nearly 50 years, first as a student at the University of Kentucky, and then as a trusted colleague who brought skilled teams of volunteers to work on the Gault site for nine years. There was a LOT of history to cover!
Dick gave an excellent interview and was a good sport to sit on a hard equipment case for so long. Thank you, Dick!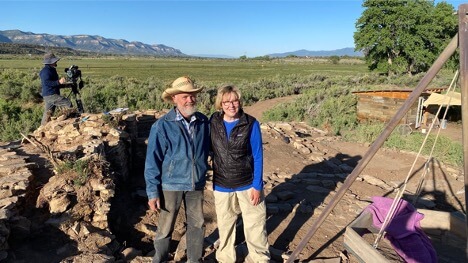 Huge thanks to Bruce and Cynthia Bradley for their warm hospitality and giving us FOUR DAYS of their valuable time to tape at their home, their lab and at Wallace Ruin with their patient and kind crew of volunteers who let us film them digging, sifting, sorting and bagging at the site. Volunteers included: Jill Patton, Steve Davis, Josué Valdez, Karen Kinnear, S.V. Wolf Patrick, Terri Hoff, Mary and Len Gallagher, along with Dr. Steve Howard and his students from Austin Community College, Grace Benton and Brandi Hardie.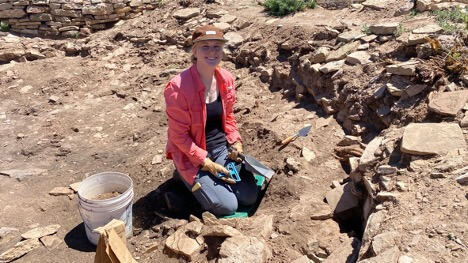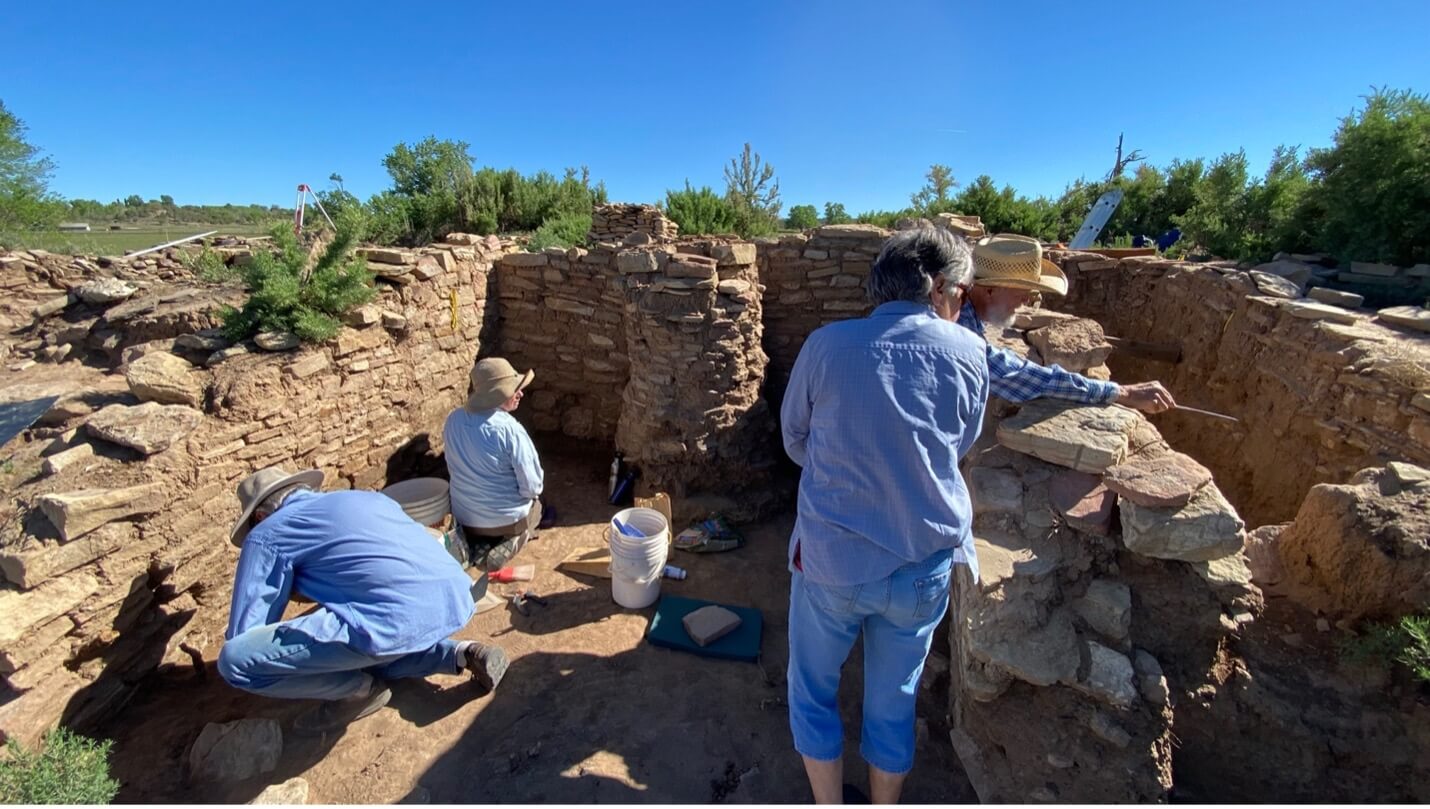 Finally, thanks to Director of Cinematography Matt Franklin and sound mixer Chris Montefiore for their stamina and patience in the heat and dust, not to mention 30 hours on the road between Texas and Colorado through storms and tumbleweeds.